Custom Design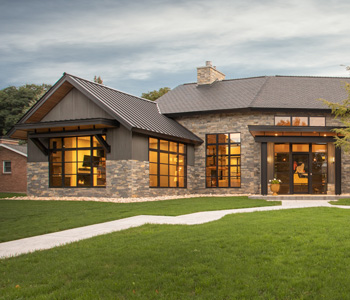 "We felt informed and involved from the get-go…"
Navigating the design of a custom home can be exciting, challenging and overwhelming. Choosing the right design team and architect are critical decisions.
Edgewater Design Group staff brings responsive assistance through every phase of design and engineering
It's a worry-free process that results in a beautiful custom home and building experience.
Key Questions About Design
How do you select an architect?
Here are some basic guidelines:
The best building projects are achieved when the clients and architects/designers communicate well together. It is critically important to select an architect or designer who you can trust, and with whom you enjoy a good rapport.
Ask for architectural-related references from owners of homes you admire, particularly in the style you'd like to emulate.
Verify credentials of all references.
Interview your top choices.
Discuss rates openly and get a contract in writing.
Do I really need a Structural Engineer?
Edgewater prefers using the expertise of a Structural Engineer. Why? Using a licensed builder in combination with a Structural Engineer ensures a lifetime of integrity in each area of a custom home, particularly when building log and timber homes and cottages with a variety of unique and inimitable design elements, such as the wide spans found over open floor plans.
A few of the tasks associated with new home construction requiring a Structural Engineer include:
Sizing of interior supports
Concrete foundation specifications
Roof specs
Sizing deck supports
Stamped drawings for building department approval
Determining load-bearing walls
Designing appropriate structural repairs
Inspecting repairs during and after construction
Testing structures to withstand natural forces, including earthquakes, water, wind loads and snow conditions.
What are fair architectural design fees?
There is no standard fee across the industry when it comes to the work of architects, engineers and designers during the design or remodel of your home. Typically, architectural design fees for a custom home range from 5 to 10 percent of the total construction cost.
Variations are based on the services provided, area of the country, and many other factors. At Edgewater, our design and engineering fees range from 3 to 5 percent of the total construction cost. Estimates for design and engineering are always provided prior to the start of a project.
Further, your consultant provides valuable assistance at no charge. At Edgewater, we've learned that a team approach is the best way to meet our clients' unique needs.