Time Line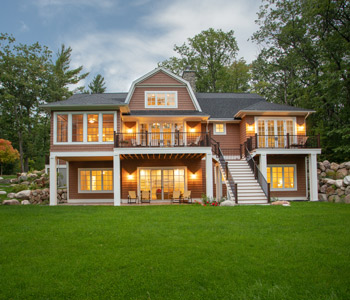 Excitement builds from the moment a client commits to a custom home build and so does the anticipation of seeing the designs on paper.
Accomplishing the coveted final design can take anywhere from 2 to 6 months or longer. Some projects move quickly through the design schedule, other do not.
To expedite the process, some clients start with a design idea from our website and make modifications.
Changes are still required to homes we have previously designed since they were initially designed for a specific client's needs/wants.
Occasionally, we work with clients over the course of nearly a year to perfect their design. We pride ourselves in our design, drafting and engineering capabilities, which is why we spend on average several hundreds of hours on the design of your home. Your general contractor will appreciate our level of detail.